Day 01: GUWAHATI  
Pickup from Guwahati Airport and transfer to Hotel. After freshen up go for visit –  Kamakhya Temple (tucked away in the serenity of the Nilachal hills in Guwahati. This Shakti temple has a cluster of different temples of Devi Kali, Bhairavi, Tara and others and is a pilgrimage destination for people across the country). Also visit – Basistha Ashram, Balaji Temple and Sankardev Kalakshetra. Overnight at Guwahati.
Day 02: SHILLONG
After breakfast transfer to Shillong – is the capital of Meghalaya. Prior to this Shillong was the capital of the undivided state of Assam. Located at 1496m, it is one of the most famous hill stations in India. Shillong Peak (1965m) is the highest point of the state, a popular picnic spot, and is also worshiped by the local people. Ward's Lake and the nearby Botanical Garden are located within the city of Shillong. At Umiam Water Sports Complex near Shillong many water sports like paddle boats, water scooters and speedboats are available. On the outskirts of the city are many waterfalls – Elephant Falls, Spread Eagle Falls and Sweet Falls. Overnight at Shillong. 
Day 03: CHERRAPUNJEE
After breakfast transfer to Cherrapunjee – in the Khasi region get the highest rainfall in the world. Here rain records can be expressed in meters: average rainfall 12m in a year; maximum rainfall in a day 1.04 m. They are also famous for many caves with stalagmite and stalactite formations. 
You can visit – The beautiful waterfall-Noh-ka-likai is at Cherrapunjee. You can also explore Eco Park, Seven Sister Falls, Cherrapunjee View Point and Mawsmai Cave. Back to Shillong, Night Stay.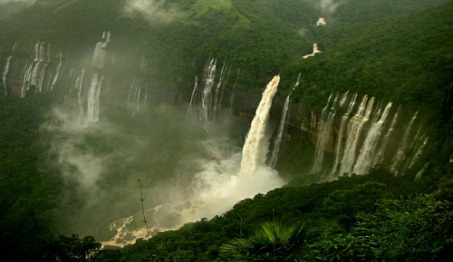 Day 04: BALIPARA 
After breakfast transfer to Balipara, – Wild Mahseer Tea Planter Bungalow. – a 22-acre sanctuary comprising the jewel in our crown, the exclusive Heritage Bungalow. Wild Mahseer is the perfect place to relax and be pampered between forays out to witness Assam's breathtaking pristine scenery, discover its rare and abundant wildlife, meet its eclectic mix of people and savour its flavourful multi-cultural cuisine. Night Stay
Day 05: BALIPARA
After breakfast you can visit tea factory itself where the machinery and different processes involved in producing the finished leaf of both Orthodox and CTC (Crush, Tear and Curl) manufactured tea is explained. Tea processing is ongoing throughout the tea-plucking season (typically from May to October) and during this period the factory is fully operational.
Guests then have the opportunity to visit the tasting room where they learn about (and sample for themselves) the range of flavors of the different grades of tea produced by the tea estate. Night Stay.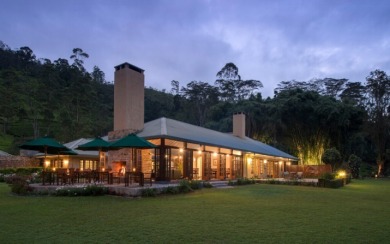 Day 06: DIRANG
After breakfast transfer to Dirang – Dirang a beautiful hill station comprises of Tribal Mahayana Monapas sharing their traditions and heritage which are similar to western Bhutan. Dirang is located between on a picturesque valley in between Bomdilla and Tawang and due to its lower altitude than Bomdila the weather is much milder & comfortable , a constant wind blows along the river valley making it a very pleasant place to stoy. Dirang is a sub – divisional headquarters in the west Kameng District and well known for its Hot Water Spring and Apple Orchards apart from its Mesmerizing natural beauty.
Enroute – visit Tenga Valley, Bomdila Monestry, crafts centre, Orchid Sanctuary at Tipi where more than 500 different species of orchid are available. Shangti valley, Yak centre, Fruit garden and Nag Temple. Lunch on the way. Overnight at Dirang.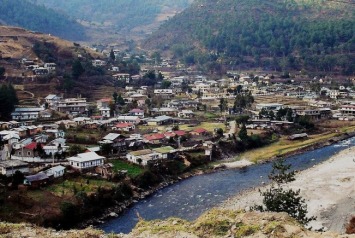 Day 07: TAWANG
After breakfast transfer to Tawang – an altitude of 3500mts. It is a land of Monpa Tribe. The name Tawang derives from some bearing on surroundings. But people's interpretation is that the name Tawang was given by Mera Lama in the 17th Century. It is famous for the oldest seat of Mahayana Buddhism and is around 400 years old. This is the second largest Monastery in Asia and the largest one of its kind in the Country which controls 17 Gompas in the region. The most imposing part of the Monastery is the three storied assembly hall which houses the temple and the 28ft high Golden statue of Buddha. Other tourist attractions are- Craft Centre, PTso Lake and any Gompa Monastery. Overnight at Tawang.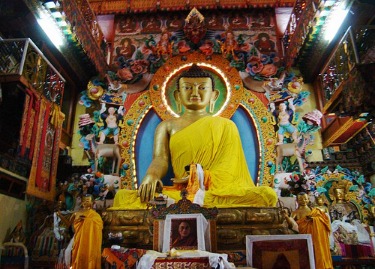 Day 08: TAWANG  
After breakfast sightseeing Madhuri Heart Lake/Sangatsar Lake, PT Tso. Tawang Monastery, War memorial, Anni Gumpha, Creaft center. Back to hotel. Overnight stay at Tawang.
Day 09: BOMDILA 
After breakfast transfer to Bomdila – is a beautiful small town situated at an altitude of 2700 mts at a distance of 235km from Tawang. It has a lot of attractions for the tourist with its cool climate, Apple Orchards, Snow-capped, Himalayan Peaks and Buddhist Monasteries. The Buddhist Monastery of Bomdila is the repository of culture and is among primary attractions of the area. Night Stay. 
Day 10: TEZPUR
 After breakfast transfer to TEZPUR – Set among tea gardens, military cantonments and built around several lakes, Tezpur is located on the north bank of the Brahmaputra River in the district of Sonitpur, central Assam. The name Tezpur is derived from the Sanskrit words 'Teza' (meaning blood) and 'Pura' (meaning town or city). Legend has it that the original name of this place was 'Sonitpur' ("sonit" in Sanskrit also means blood!) but when the battle ( HARA – HARI ) between Krishna's army and Lord Shiva, his disciple Banasura's army fought for the rescue of Aniruddha (who was the grandson of Lord Krishna, according to legend) there was so much bloodshed that the whole place was stained in red. This led to the name of the place becoming Tezpur. The Shiva temples in and around Tezpur shows the love and devotions of King Baanasur for Lord Shiva.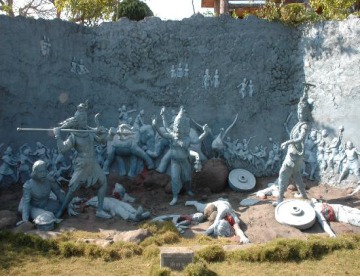 Day 11: BACK TO HOME   
After breakfast transfer to Guwahati Airport for departure. (200kms – 4 Hrs Journey)